Northwest Business Development Association (NWBDA)  provides long-term small business loans at low, fixed rates to help develop job creation and economical growth. As a licensed Certified Development Company (CDC) by the U.S. Small Business Administration (SBA), we are able to, in combination with lenders, administer small business loans through the SBA 504 programs.
NWBDA is very proud to play a part in the economic growth and stability of our region. We look forward to continuing to provide loans that help small businesses thrive.
Northwest Business Development Association is headquartered in Spokane, Washington.
NWBDA is able to conduct business in all of Washington and Oregon, and the 10 Northern counties in Idaho; with representatives in all areas of our footprint.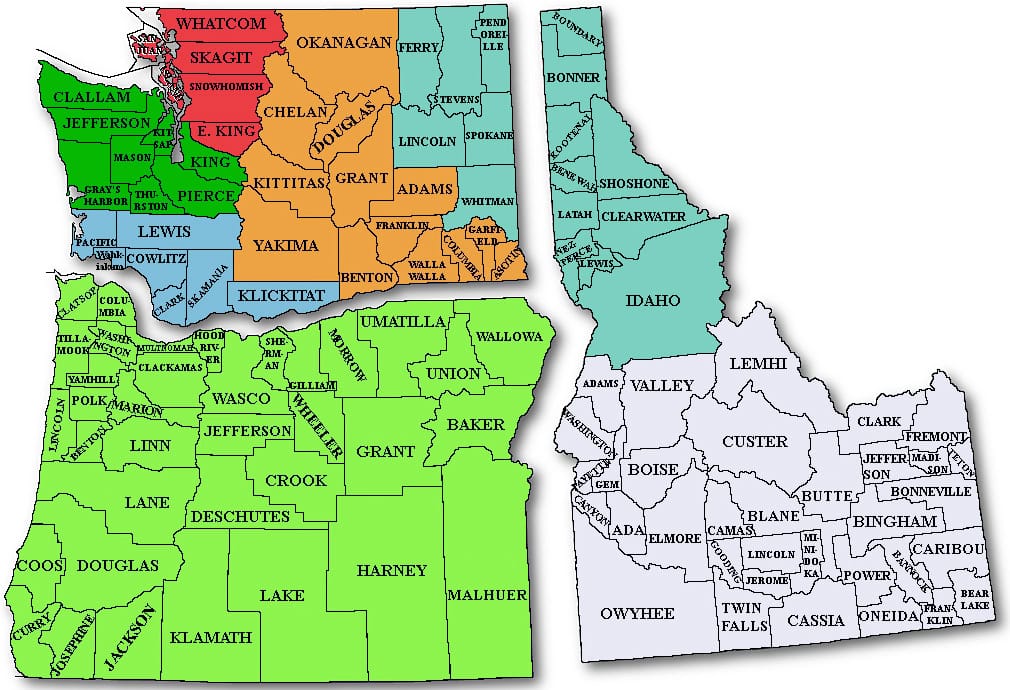 The mission of Northwest Business Development Association is to promote small business success, job growth, and community economic strength by serving as the Northwest's premier resource connecting borrowers and lenders as well as the Government to provide small business loans.
Our vision is to provide every eligible small business in the Inland Northwest access to capital on reasonable terms. Through this, we can achieve BIG dreams for SMALL businesses!
What is an SBA 504 Small Business Loan?
The SBA 504 loan program is a long-term financing tool for economic development within a community.
This helps provide growing businesses  with long-term, fixed-rate financing for major fixed assets, such as lands, buildings, and equipment.
A Certified Development Company (CDC) is a non-profit corporation set up to contribute to the economic development of its community. Ultimately, CDC's work with SBA and private-sector lenders to provide financing to small businesses.
"We could not have accomplished this dream without the help of the SBA funds. As a small business that has been leasing space for over 25 years, the ability to build a custom facility for our food processing allows us to grow, employ more people, and improve our communities' economic health. We truly appreciate this program and hope it is available to many more companies such as ours."
"As a growing business, expanding into a new location there is a strong need to put cash flow into growing the inventory. With the SBA 504 program, we were able to preserve some of this cash that would otherwise have gone to a down payment for a conventional loan so we could have the inventory in our new store when it opened. Thus without this small business loan, our move may not have happened at all, or we may not have had the product available to new customers when we opened our doors at the new location, which has been a great success."