SBA 504 Debenture Rates are the Lowest EVER!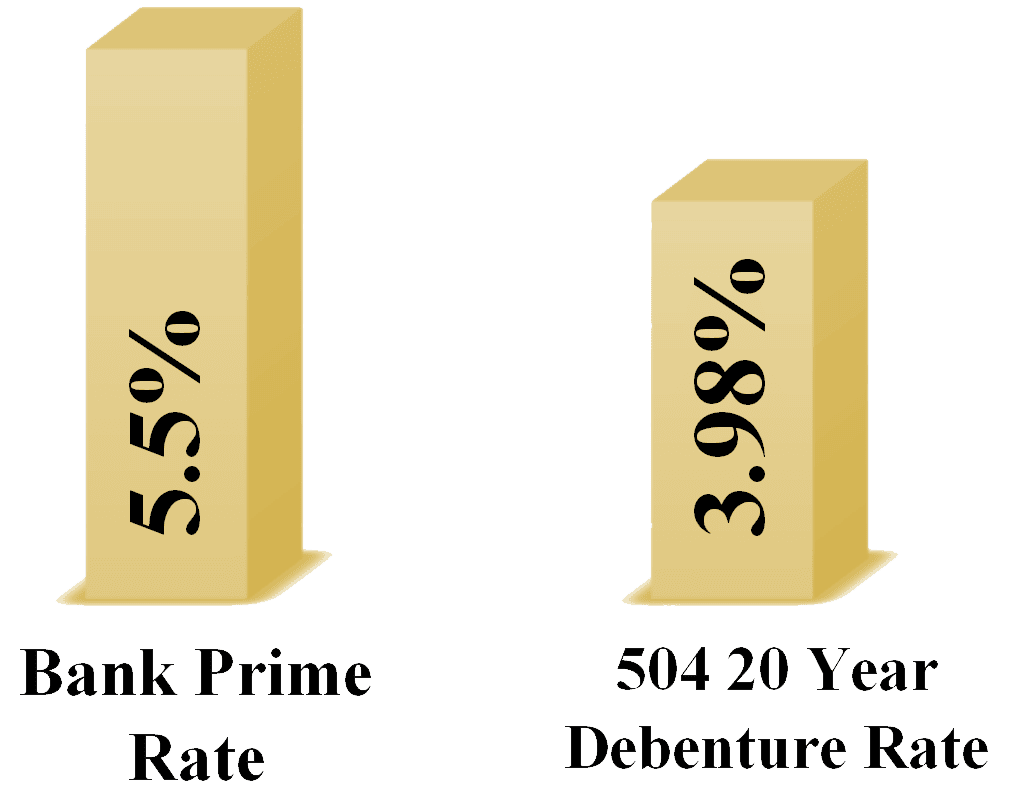 This is the first time
ever that the fixed, low
rate of the SBA 504 20-Year
Debenture has dropped below 4%.
    Currently, the SBA
504 Program's 20-Year Debenture Rate is 152 basis points under the Bank Prime Rate. 
The 20-year debenture rate has dropped below 4% for the first time since the beginning of the SBA 504 loan program, 35+ years ago.
The 25-year debenture term for the SBA 504 program is over a year old now and its debenture rates are also the lowest they have ever been at 4.09% (for June 2019).
Now is the best time for a small business owner to utilize the SBA 504 program to grow their business by buying a commercial building or property, improving their current location, constructing a new building, buying equipment, or refinancing a current loan!
Go to www.nwbusiness.org to learn more!